Sync is now SOC2 Type I Compliant!
Sync is excited to announce our SOC2 Type I compliance! The safety and security of our customers' data is second to none.
Introduction
In the world of Data, iron clad security is table stakes when considering 3rd party vendors to work with. Here at Sync, we take our customer's security seriously and want to assure that their sensitive information is handled with utmost care. This is why we are thrilled to announce that Sync has successfully achieved SOC 2 Type I compliance, a significant milestone in our commitment to data security and privacy.
To request our SOC2 Type I report, please see our security portal in the documentation
What is SOC 2 Type I Compliance?
SOC 2 (System and Organization Controls) is a widely recognized auditing standard developed by the American Institute of CPAs (AICPA). It focuses on the security, availability, processing integrity, confidentiality, and privacy of customer data. Achieving SOC 2 compliance demonstrates a company's dedication to implementing and adhering to strict information security policies and procedures.
A SOC 2 Type I report is the initial step in the compliance process. It attests that the organization's security controls are in place and have been effectively designed to meet the criteria specified in the Trust Service Criteria. Type I reports evaluate the operational effectiveness of these controls at a point in time, whereas a Type II report evaluates these controls over a period of time, typically six months or more.
Why SOC 2 Type I Compliance Matters
Enhanced Data Security: Achieving SOC 2 Type I compliance signifies a rigorous commitment to safeguarding sensitive information. It ensures that our systems and procedures have been thoroughly scrutinized and meet the highest standards of data security.
Customer Trust and Confidence: In an era where data breaches are commonplace, customers are becoming increasingly vigilant about the companies they choose to do business with. SOC 2 compliance provides assurance that we take data protection seriously and are willing to invest in the necessary safeguards.
Competitive Advantage: SOC 2 compliance is a differentiator in the market. It sets us apart from competitors who may not have undergone such stringent assessments. It becomes a clear signal to potential clients that we prioritize their data security.
Reduced Risk of Security Incidents: The rigorous auditing process required for SOC 2 compliance often reveals areas for improvement in an organization's security posture. Addressing these issues reduces the risk of potential security incidents, which can have serious repercussions for both the company and its customers.
Streamlined Vendor Relationships: Many organizations now require their vendors to demonstrate SOC 2 compliance as a prerequisite for doing business. By achieving this certification, we eliminate a potential barrier to entry in the marketplace and can establish partnerships with companies that prioritize security.
The Road to Compliance
Achieving SOC 2 Type I compliance was no small feat for Sync. It required meticulous planning, dedication, and collaboration across various departments. Here's a glimpse into the journey:
Risk Assessment and Gap Analysis: A primary step was to conduct a thorough risk assessment to identify potential vulnerabilities along with a gap analysis to determine where our existing security controls could be improved to reduce risk.
Policy and Procedure Development: We developed and implemented new policies and procedures to address control deficiencies. These covered a wide range of areas, including access controls, encryption, incident response, and more.
Employee Training and Awareness: Our employees are our first line of defense against security threats. Extensive training programs were implemented to ensure that every team member understands their role in maintaining the security of our systems and data.
Continuous Monitoring and Testing: Achieving compliance is not a one-time event. It requires ongoing vigilance and testing to ensure that security controls remain effective over time. Regular audits and assessments are now a permanent part of our security strategy.
Conclusion
Achieving SOC 2 Type I compliance is a significant milestone for Sync, one that underscores our unwavering commitment to data security and privacy. It is a testament to the hard work and dedication of our team members across the organization.
As we move forward, we will continue to invest in and prioritize data security to ensure that our customers can trust us with their most sensitive information. SOC 2 compliance is not the end of our journey; it is a foundation upon which we will build even stronger security practices to meet the evolving challenges of the digital landscape.
We are excited to embark on this new chapter and look forward to providing our customers with the highest level of confidence in the security of their data. Thank you for being a part of this journey with us.
To view our SOC2 Type 1 report, see our security portal in the documentation.
More from
Sync:
Gradient New Product Update Q4 2023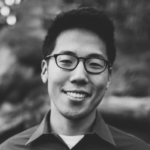 Jeffrey Chou
Gradient New Product Update Q4 2023
5 Lessons learned from testing Databricks SQL Serverless + DBT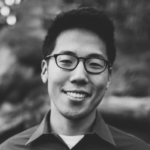 Jeffrey Chou
5 Lessons learned from testing Databricks SQL Serverless + DBT
What's the difference between Databricks's Overwatch and System Tables tools?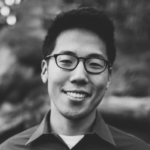 Jeffrey Chou
What's the difference between Databricks's Overwatch and System Tables tools?